Mike



Age

17

Hair colour

Brown

Eye colour

Brown

Home Town

Pallet

Captured Pokemon

1
Mike is a pokemon trainer from Pallet town in the Kanto region. He decided to travel with his Cyndaquil he got from Professor Oak
Personality
Edit
Mike is a kind enthusiastic trainer who loves batteling with his Pokemon and training them to be the best they can be. He can be very clumbsy and goofy at times and this leads him to get in trouble a lot.
<to be done when story is restarted>
Pokemon team
Edit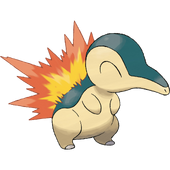 Blaze is Mike's Cyndaquil which was givin to Mike by Professor Oak. The two are best friends and Mike allows Blaze to travel outside of his Pokeball most of the time.
Ad blocker interference detected!
Wikia is a free-to-use site that makes money from advertising. We have a modified experience for viewers using ad blockers

Wikia is not accessible if you've made further modifications. Remove the custom ad blocker rule(s) and the page will load as expected.