1pxv/o9ARIwSVvvM1
Mami Tomoe



Age

19

Birthdate

Unknown

Hair

Blonde

Eyes

Gold

Affiliation

Freelance

Love Interests

None

Status

Alive

Weapons

Muskets, ribbons
Mami is a veteran magical girl who has little memory of before the car crash. Her parents both died and she only survived thanks to a wish granted by Kyuubey. She fights alone to save others from the grasp of witches. Mami is a sisterly person, if she had anyone to be sisterly to. She opened two bakeries since she had plenty of free time.
She met Kyoko Sakura, fought a witch together and decided to team up, Mami for a friend and Kyoko for the food. They stopped working with each other after abdispute and the two parted ways.
Mami is a difficult opponent, able to take on powerful witches and occasionally other magical girls. Her marksmanship is excellent, reacting to every danger quickly. Even in difficult situations she stays calm and focused. A non-combatant skill Mami is good at is cooking food, mostly desert.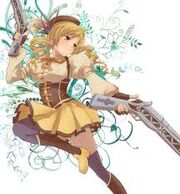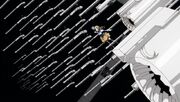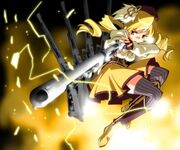 Ad blocker interference detected!
Wikia is a free-to-use site that makes money from advertising. We have a modified experience for viewers using ad blockers

Wikia is not accessible if you've made further modifications. Remove the custom ad blocker rule(s) and the page will load as expected.